---
Ordering Online
Sign in to:
Re-order gas and track orders
Search for or browse hundreds of products online
Quickly re-order gas, PPE and welding equipment
Track your orders
Order by 5pm
Order your gas by 5pm (local time) Monday to Friday and your delivery will be scheduled for the next business day for products in stock.
When you place your BOC gas orders online, you will automatically receive a delivery notification email confirming your delivery date and approximate time.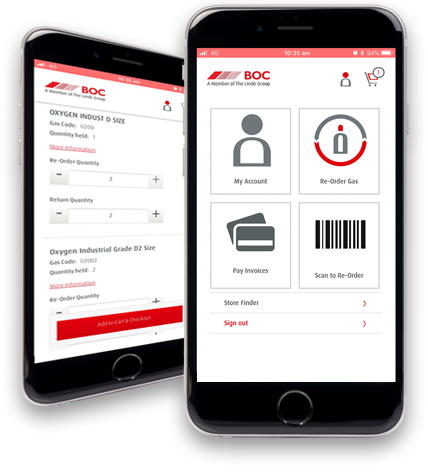 Don't have access to a computer?
Scan your cylinder barcodes to order on the go, locate your nearest store, and more. It's fast and easy.